Next time you have an event coming up, how are you going to invite your participants? Via email, via post, or a combination of both? One design can often suffice for both uses.
Here are a few different invitations I created for a client of mine, Precision Wealth Management.
Superannuation seminar for retirees
With a focus image on the idyllic couple walking along a beach without a care in the world, this invitation creates the end-goal in retirement. Separating text elements into bite-size chunks aids readability.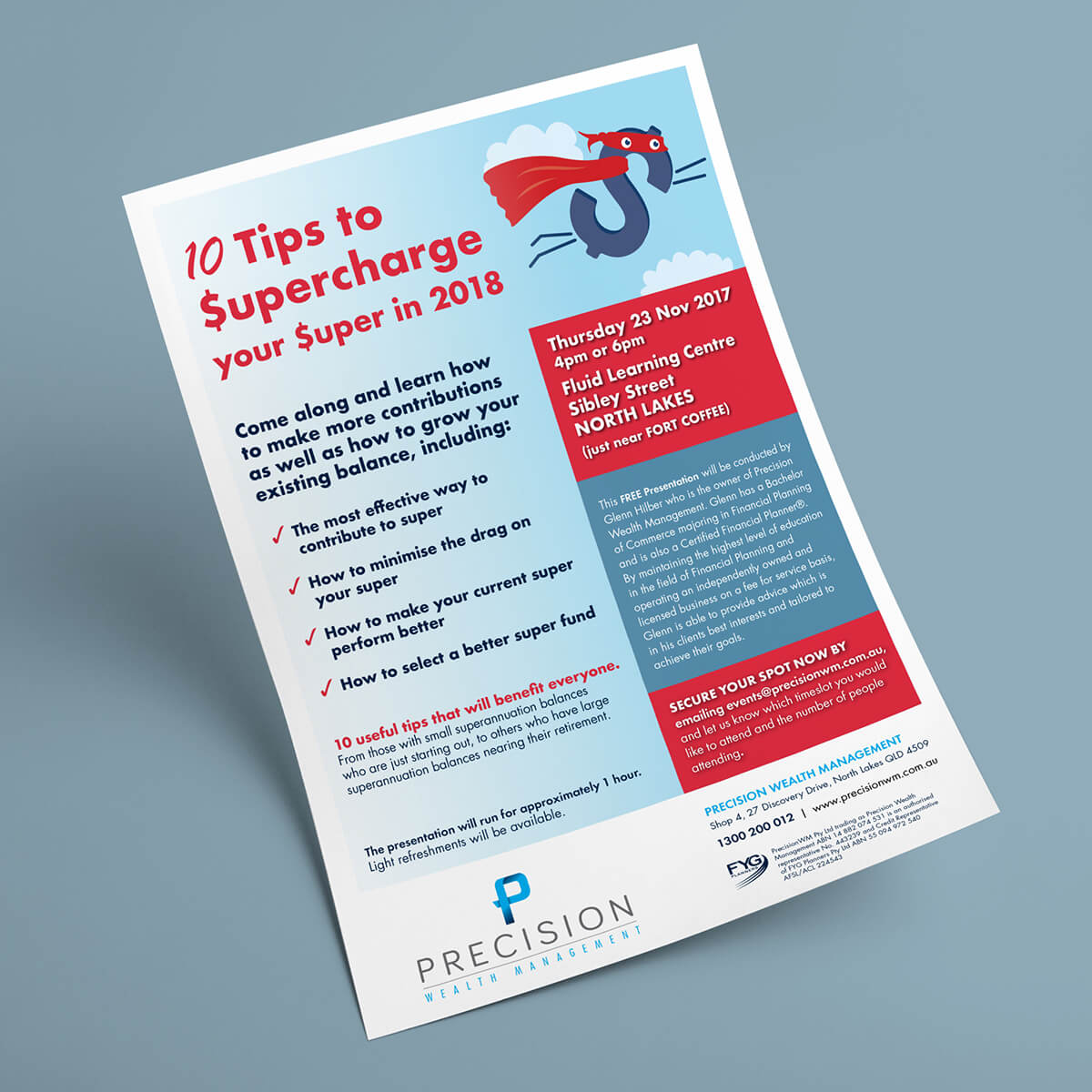 Information seminar for investors
A quirky 'Super' dollar sign graphic added a little light-heartedness to this often-confusing subject, and worked in perfectly with the 'Supercharge' title.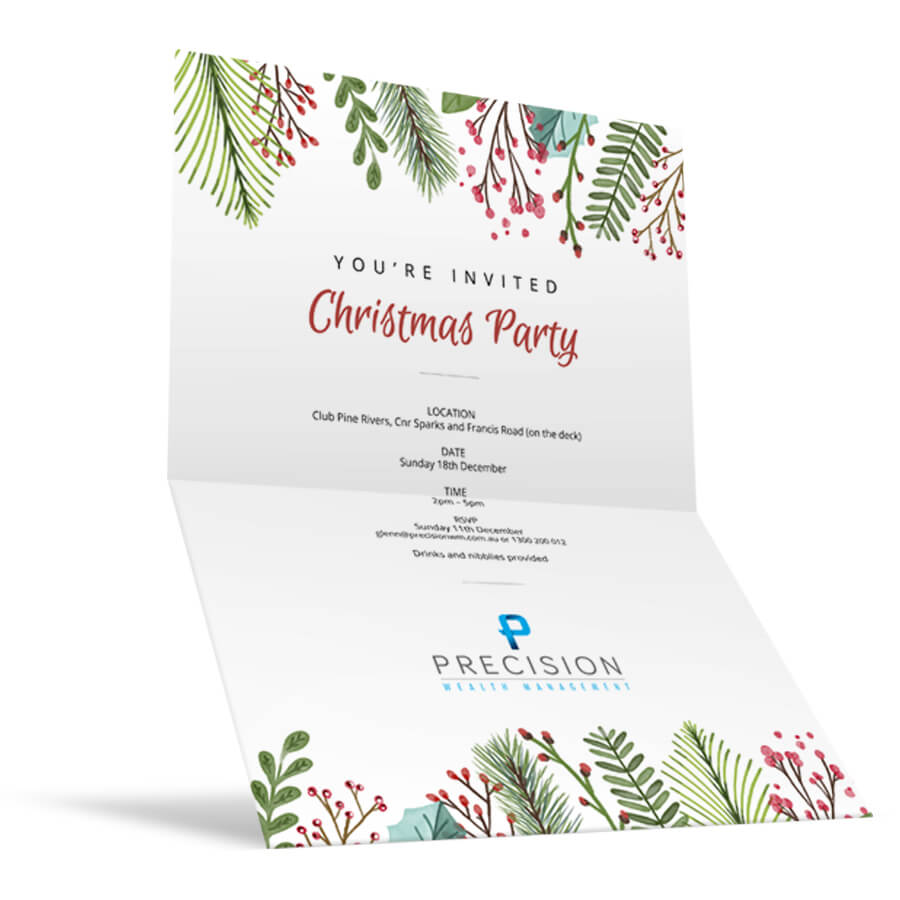 Christmas party invitation
Something light and fresh for a contemporary Australian Christmas. No snow or Santas in sight!
All of these invitations were supplied as a PDF that could be printed in-house, or attached to an email to send to their clients.
Want to see more of my work?
Remember back in the days of primary school when you would have 'Show and Tell' and bring along something you had made or found that you thought was interesting? Well, this blog is basically just that!
I'll share with you projects I've worked on and things related to my work. Learn some more about me, what I do, and what 'floats my boat' (in some cases, literally) …